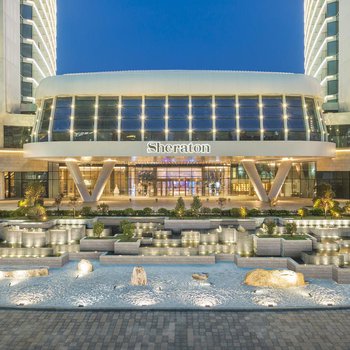 The Sheraton Huangdao Hotel is one of the newest hotels in Qingdao, having opened in 2016. This property features Free in-room Wi-Fi, and is just 2km from the Huangdao Economic and Technological Development Zone.
The hotel is located approximately 20km from Qingdao Railway Station and 48km from Liuting International Airport. Xue's Island is located approximately 4km away.
This hotel makes a great place to kick back and relax after a long day of sightseeing. Travelers requiring pickup service can book this directly through the hotel.
When it comes to Qingdao hotels, the Sheraton Huangdao Hotel is highly regarded for its excellent facilities. This hotel is a popular accommodation for guests traveling with families.